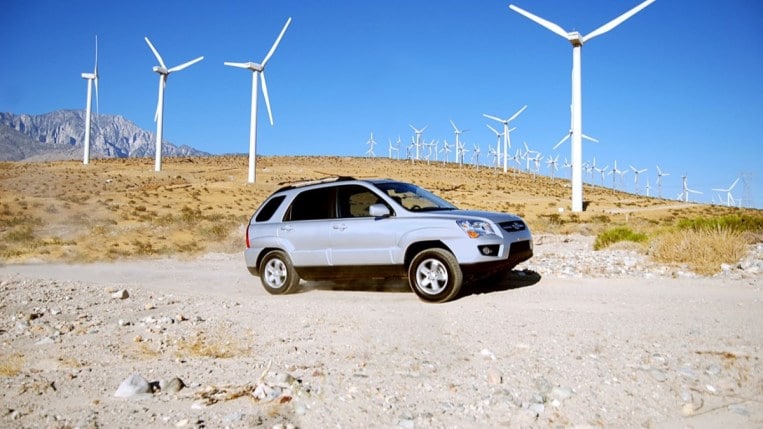 Kia has issued a recall for about 70,000 Sportage SUVs from the 2008-2009 model years that are at risk of an engine fire. The company is asking owners to park their cars outdoors until recall repairs are completed.
Kia is still investigating the cause of the fires. But the company tells federal regulators the fires seem to occur near the Hydraulic Engine Control Unit and can start whether the car is on or off.
For many of these vehicles, this is the second recall to address this problem. Kia tells the National Highway Traffic Safety Administration that some fires have begun "following replacement of the HECU connector cover under Recall 16V815."
Kia says it is not aware of any deaths or injuries due to the problem. Owners may notice the ABS warning light illuminating before a fire begins.
Because Kia hasn't finished determining the cause of the fires, it hasn't explained how dealers will fix the problem. Once Kia instructs its dealers how to fix the problem, the repair will be free — recall repairs always are.
Automakers recall many cars, often more than once, during their lifespan. Automakers try to contact every owner but don't always reach them all. Find out whether your car has any outstanding recalls with the easy VIN tool at our recall center.