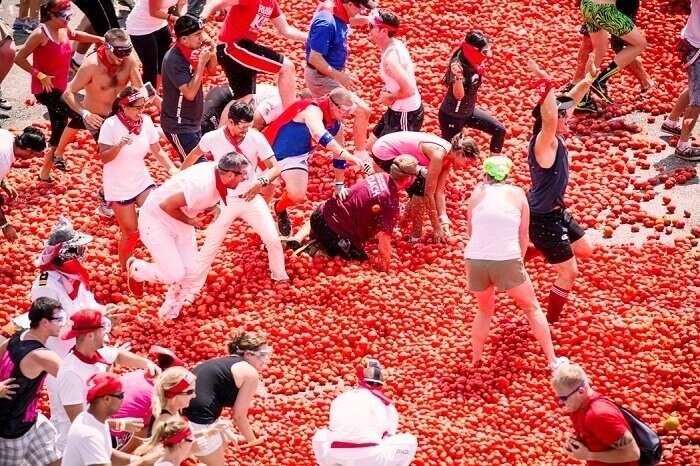 Spain enjoys a good party, as shown by the numerous Spanish celebrations and rituals that occur every year. Every festival is an opportunity to unwind, share time with family and friends, and indulge in a variety of traditional foods!
Many people are taken aback by the sheer volume of vacation options available in Spain. It seems that as soon as one event concludes, another appears on the calendar. Each town can have up to 14 festivals (public holidays) per year, which include regional, national, and cultural holidays. There are several stores that offer different goods and services for all the Spain festivals that are reviewed on OpinionesEspana. Out of these holidays, 5 of the best and fun holidays are mentioned below;
New Years Eve & New Years Day
In Spain, the New Year's celebrations are a huge deal. Even though they are officially part of the Christmas season (between Christmas Eve and Three Kings' Day), December 31 and January 1 have their traditions. Most Spanish New Year's celebrations, which also include exquisite food and drinks, promise good fortune for the coming year. This day, if you drive through Spain's amazing locations, it would be fun too.
Christmas Eve & Christmas Day
Christmas in Spain is a multi-day celebration preceded by weeks of planning. Overall, it's a moment for family and friends to get together and express gratitude and consume a large amount of food. There are many special Christmas traditions in Spain, ranging from a big international competition to the well-known "pooping log".
Easter
In Spain, Easter is celebrated as Semana Santa, a week-long celebration (Holy Week). The avenues are turned by massive solemn ceremonies in the days before Easter Sunday, or Domingo de Pascua. 
The gatherings themselves aren't particularly thrilling, but the show is worth seeing at least once.
The busy streets take on a serious, quiet, and dignified air. It's not unusual to see emotional tears from, particularly religious attendees.
All Saints Day
You're likely familiar with Halloween, but in Spain, All Saints Day (Da de Todos Los Santos) is a much more common celebration. It's a time for Spaniards to pay tribute to friends and families who have died, often by placing roses on their graves.
The 1st of November is also a day to share the experience with relatives, which mostly entails food. Several special foods, such as roasted chestnuts and sweet potatoes, are synonymous with this celebration. These are some of Spain's most famous fall foods, which are frequently sold by market stalls.
National Day of Spain
El Día de la Hispanidad and La Fiesta Nacional de España are the two names for this event. It takes place on October 12 to mark the arrival of Cristóbal Colón (Christopher Columbus) in the Americas in 1492. Spain's National Day is commemorated annually with parades showcasing the Spanish Military and shows of patriotism. However, they often feature performers wearing traditional attire from various Latin American countries, highlighting other Spanish-speaking communities.
The majority of Spanish holidays have historically been religious. Non Religious civic festivals, on the other hand, have become largely unimportant.